Diamond Polish Stone Floors
Proudly built in the USA to – " live & last in the industrial environment "
Diamond polish stone floors with a Factory Cat battery powered scrubber polisher. Simple to use for a beautiful long lasting high gloss finish on marble, terrazzo & concrete. The 340 rpm disc speed combined with our heavy duty brush pressure to give outstanding results in less passes than a conventional scrubber drier.
Factory Cat Magnum SNAP Scrubber Polisher
The magnum SNAP diamond scrubber polisher is ideal for cleaning, maintaining & polishing a large range of floor types. The Twin speed disc motors turn the machine from a conventional scrubber drier into a scrubber polisher at the flick of a switch.
Diamond polish stone floors with a Magnum SNAP machine simply with our range of specialist tooling. Ideal for concrete & terrazzo in commercial or industrial applications.
SNAP scrubber polishers will shine
Concrete & Terrazzo
Epoxy Painted
Vinyl
Natural Stone
Diamond Polish Stone Floors
The Diamabrush concrete polishing process is unlike any other on the market, it begins with a floor preparation phase and works through a series of polishing steps. The Diamabrush polishing system will work with any of our disk machines, optimum results are achieved with our twin speed scrubber polisher. Once the multi-step process of floor polishing is completed the Diamabrush system will continually improve the look of your floor.
Every time you clean it you polish it !!
The Diamabrush concrete floor polishing System depends on the use of increasingly fine grit polymer inserts, like the concrete prep tool, each polishing tool includes flexible blades that allow the diamonds to remain in constant contact with the floor.The polymer blades are designed around removable, slotted retainers, instead of having to replace the entire tool due to wear and tear, simply order a blade replacement kit. All polymers blades are easily removed and easily replaced, which enhances the life of the tool.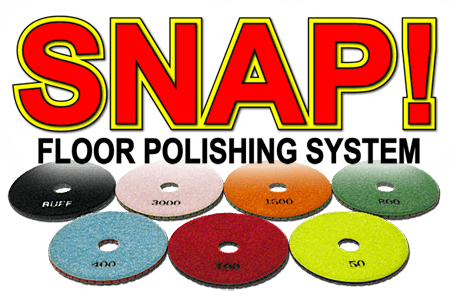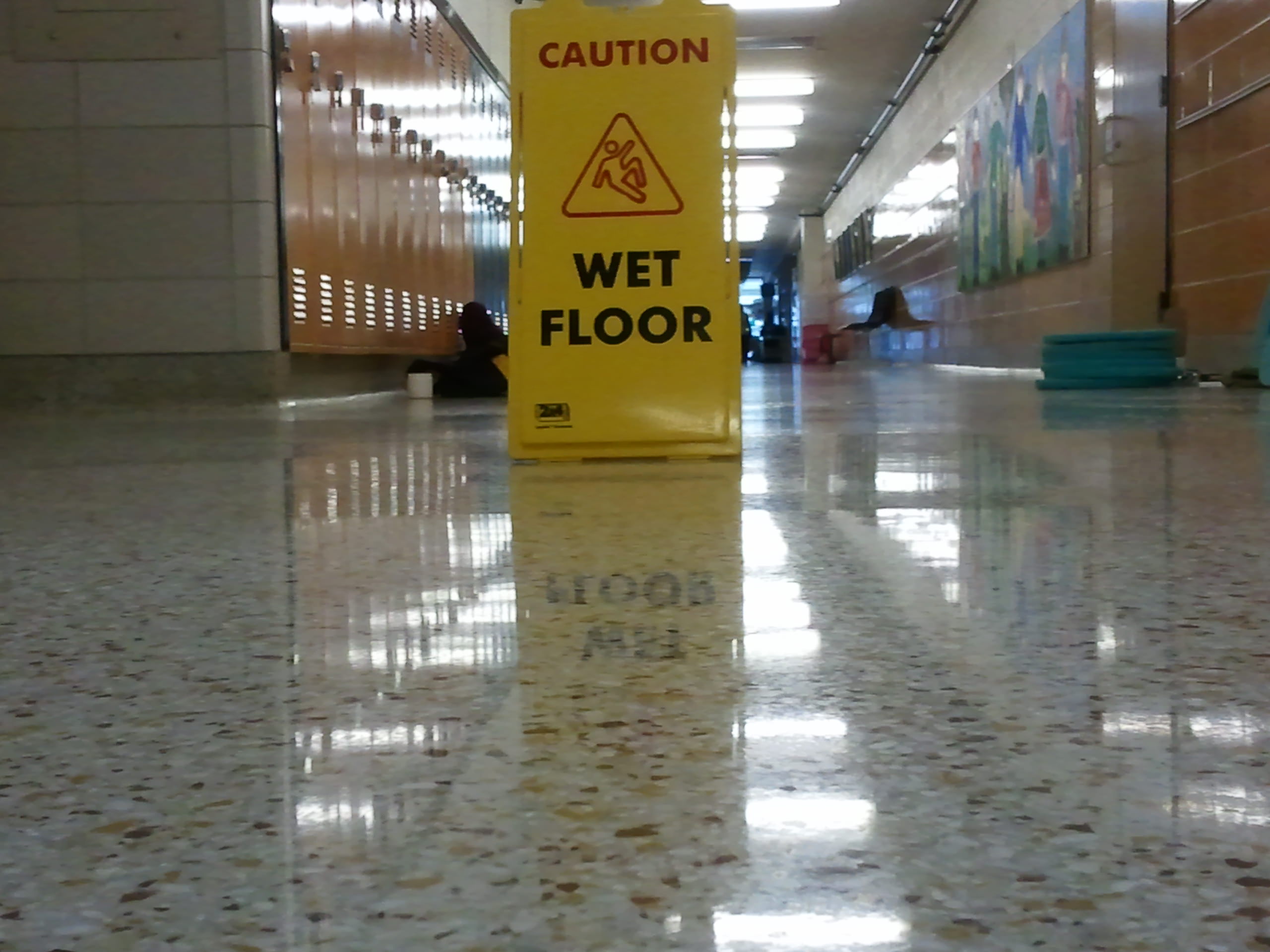 The SNAP! Terrazzo Polishing System uses a range of resin diamond discs which are easily fitted to special drive boards.  These can be used on all of our powerful disc scrubber driers or twin speed SNAP scrubber polishers. The operator progresses through a range of increasingly finer grits, closing the pores of the stone.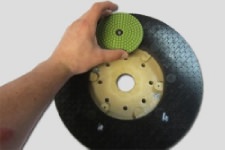 At the end of this process, the terrazzo floor will have transformed into a beautifully smooth, high polished surface. The multi-step process provides the flexibility for you to decide how many steps the surface needs. The number of passes you make and the finer the grits used will determine the level of shine achieved.  The higher the shine the more resistant the terrazzo becomes to dirt and stains, & becomes easier and faster to clean and maintain.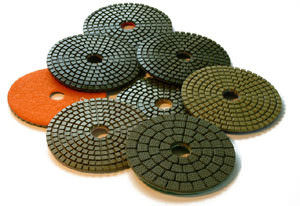 SNAP SCRUBBER POLISHER
For the ultimate gloss shine we recommend the use of our dual speed SNAP scrubber polisher which are available to purchase or to hire.
Call 0800 313 4336 for more information on hire.