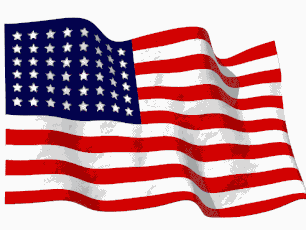 Industrial Floor Cleaning Equipment
Looking for a way to clean your business site in a quick and effective manner? If you're the owner or manager of a business, whether that be a large industrial factory or a small retail space, you'll know that facilities maintenance is often the key to success. It's important to keep your premises clean and tidy and an industrial scrubber is one of the easiest ways to do so. There's no need to struggle with an old-fashioned mop and bucket. Industrial floor scrubbers are capable of cleaning thick dust and debris, hastily covering a large surface area and delivering impressive results each time. They are a worthwhile investment for any business and they are currently available here, at Factory Cat UK.
Factory Cat has stood at the forefront of the floor cleaning industry for many years now and, as a leading manufacturer, we offer an extensive range of industrial scrubbers. This range includes both a selection of ride-on and walk-behind models, each type coming in a variety of different sizes and with a variety of different scrub widths. Essentially, each floor scrubber is designed with a tough industrial environment in mind. They are reliable, built to last, and manufactured from the highest quality components. What's more; they are incredibly easy to use and, whatever your business cleaning needs, they will make light work of what is usually a time-consuming and laborious job.
Browse Our Full Range of Industrial Scrubbers Today!
Industrial scrubbers are suitable for a vast number of settings, including everything from factories and warehouses to sports arenas and large carpeted buildings, and they really are a useful piece of equipment to have. If you would like further information on any of the commercial floor scrubbers currently available at Factory Cat, please feel free to get in touch on 02380 617129. Our friendly team of staff are always on hand and happy to help and they will advise on the best model for you.
MICROMAG
COMPACT WALK-BEHIND
SCRUBBER DRIER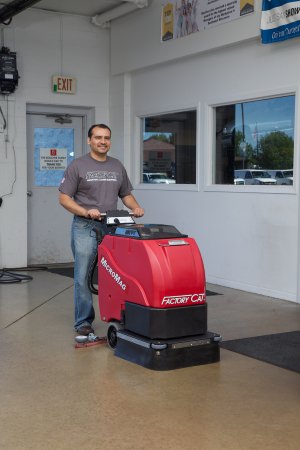 Small, powerful disc scrubbers ideal for cleaning small areas or narrow stretches of floor.
PILOT
COMPACT RIDE-ON
SCRUBBER DRIER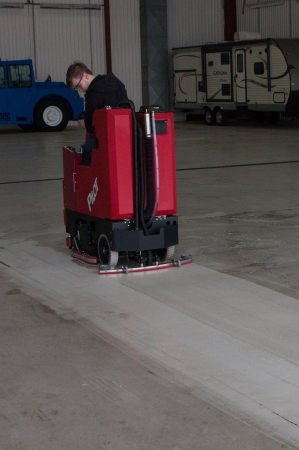 Scrub and sweep in one movement, saving yourself time and work with this small, high-performance ride-on.
MICRO HD
COMPACT WALK-BEHIND
SCRUBBER DRIER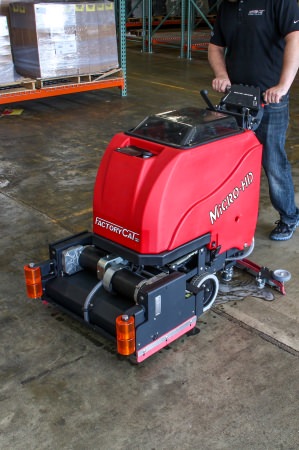 Powerful, manoeuvrable scrubber and drier, available with disc decks or cylinder decks.
GTR
MID SIZE RIDE-ON
SCRUBBER DRIER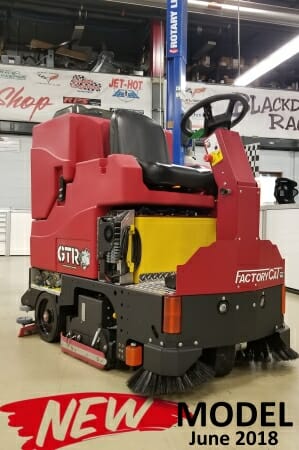 Ride-on scrubber driers & scrubber sweepers available with a range of scrub widths and configurations.
MINI HD
MID SIZE WALK-BEHIND
SCRUBBER DRIER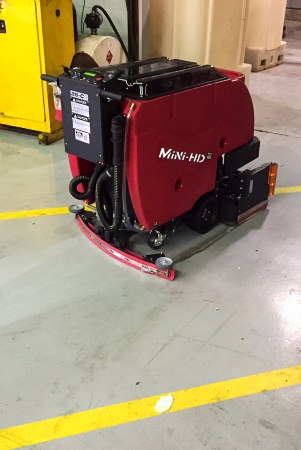 A high-performance mid-sized scrubber-drier, available with disks or cylinder decks.
XR
LARGE RIDE-ON
SCRUBBER DRIER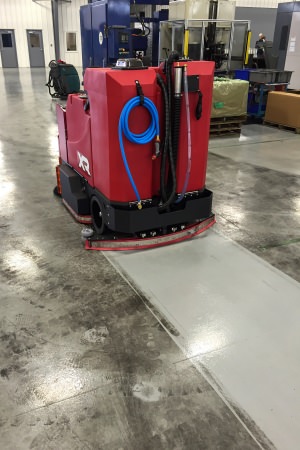 This large ride-on scrubber drier offers you the ability to comfortably scrub and sweep large areas with ease.
Get the best equipment available & spread the costs for up to 5 years 
Factory Cat industrial floor cleaning equipment is available to lease or contract hire for up to 5 years. You can include a comprehensive service contract if required & fix the cost of your cleaning for the term.
Learn more about contract hire

Let us know how we can help

Please give us a call or use the form below for your enquiry, we will try to get back to you the same day.
Demonstrations:

We have a dedicated team for on site trials & a full compliment of  FactoryCat scrubbers
& sweepers, ride-on & pedestrian. Our team  of experienced demonstrators can either
assess your requirements over the phone or arrange a site survey if  required & then
provide a  demonstration on a suitable machine at a date & time to suit.