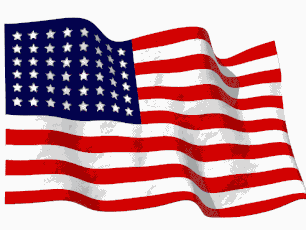 Whether you're the manager of busy logistics and distribution warehouse, the owner of an industrial factory, or just the keeper of a local shop, it's important to keep your business premises clean – and thanks to our range of ride on scrubber driers, doing so is now easier than ever. Our ride on floor scrubbers are suitable for a wide range of industrial settings, including everything from large-scale public buildings and factory floors to small buildings and retail spaces. They each have a sturdy steel construction, with powerful motors and heavy-duty brushes, and they are incredibly easy to use. Invest in a ride on scrubber dryer and, we guarantee, you will achieve excellent results every time.
>Here at Factory Cat, we currently offer a range of different ride on scrubber driers – including both disc and cylinder models, in a variety of scrub widths. For small-to-medium sizes spaces, perhaps opt for a micro-rider such as the Pilot HD, or one of our fantastic GTR Scrubber Sweepers. Or if you're looking to clean a large surface area, perhaps invest in our largest and most powerful ride on floor sweeper; the XR. The choice is yours! Just think about your requirements, browse the full range of ride on scrubber dryers for sale, and invest in one of these high-performance robust machines. If you would like further advice on the best model for your application, please feel free to get in touch. Simply give us a call on 02380 617127 or drop us a quick message using the online contact form.
PILOT-HD
SMALL RIDE-ON
SCRUBBER DRIER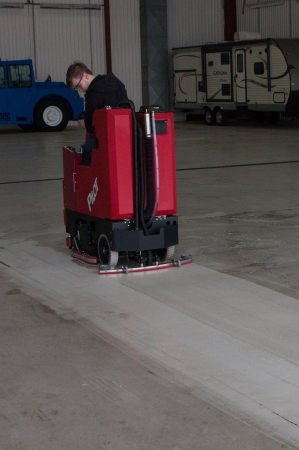 Scrub and sweep at the same time, saving time and effort with this high-performance micro-rider.
Pilot Models
FactoryCat Pilot HD
Ride-on Disc Scrubbers
Pilot HD 26D Disc Rider
Pilot HD 28D Disc Rider
Ride-on Scrubber Sweepers
Pilot 25C Scrubber Sweeper
GTR
MEDIUM RIDE-ON
SCRUBBER SWEEPER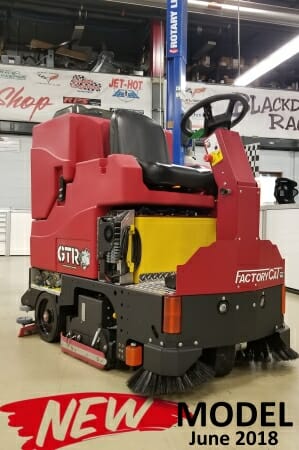 Variable, reliable ride-ons with a wide range of scrubber deck widths to deal with any challenge.
GTR Models
FactoryCat GTR
Ride-on Disc Scrubbers
GTR 30D Disc Rider
GTR 34D Disc Rider
Ride-on Scrubber Sweepers
GTX 29C Cylinder Scrubber Sweeper
GTX 33C Cylinder Scrubber Sweeper
XR
LARGE RIDE-ON
SWEEPER SCRUBBER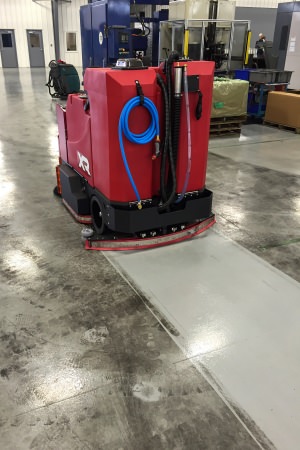 Our largest and most powerful scrubber sweepers let you clean even the largest areas in comfort.
XR Models
FactoryCat XR
Ride-on Disc Scrubbers
XR 34D Disc Scrubber
XR 40D Disc Scrubber
XR 45D Disc Scrubber
Ride-on Scrubber Sweepers
XR 34C Cylinder Scrubber Sweeper
XR 40C Cylinder Scrubber Sweeper
XR 46C Cylinder Scrubber Sweeper
Let us know how we can help

Please give us a call or use the form below for your enquiry, we will try to get back to you the same day.
Demonstrations:

We have a dedicated team for on site trials & a full compliment of  FactoryCat scrubbers
& sweepers, ride-on & pedestrian. Our team  of experienced demonstrators can either
assess your requirements over the phone or arrange a site survey if  required & then
provide a  demonstration on a suitable machine at a date & time to suit.