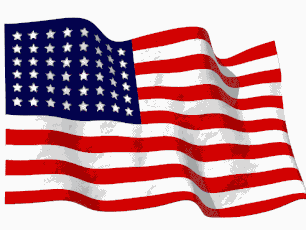 Ride-On & Walk-Behind Floor Sweepers
Factory Cat floor sweepers are built for industrial applications, with powerful motors & a solid steel chassis they are designed to last in the harshest of environments whilst giving outstanding performance in sweeping & dust control. Our sweepers are used in factories, warehouses, bulk powder & concrete works, they can also be used on sports courts and large carpeted areas.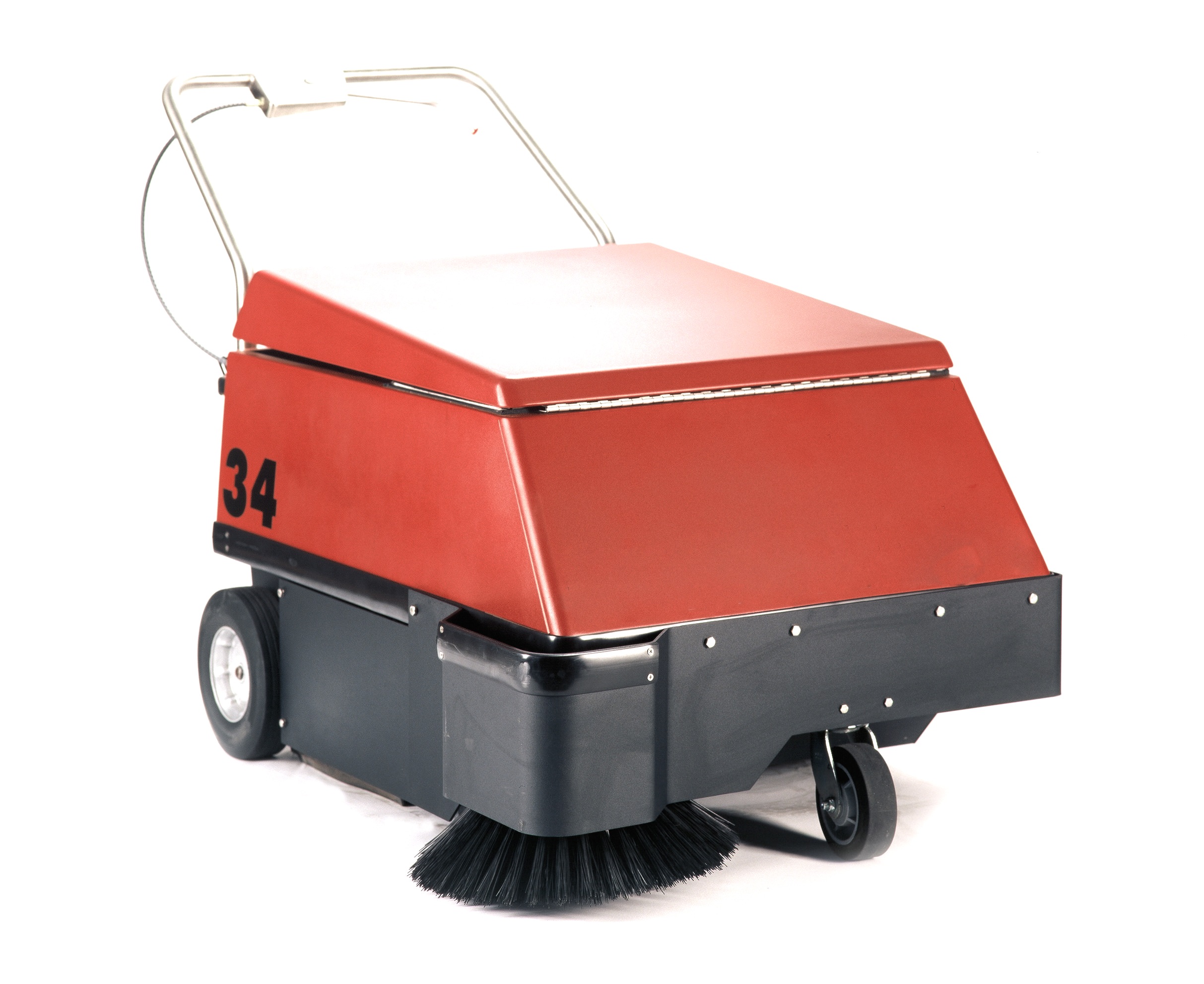 MODEL 34 SWEEPER
Rugged high-performance battery powered walk-behind floor sweeper with powerful motors, solid steel chassis & unique "baghouse" filter for unrivalled dust control. The 34 has a direct throw system with a self-adjusting main broom which packs the larger debris into a steel hopper & will not lose performance even when the brushes are worn. The side broom system comes as standard which sweeps the dust & debris in from the edges into the path of the main broom.
The Factory Cat Model 34 has been manufactured for over 25 years to the same design and build quality, giving years of trouble free service.
"BAGHOUSE" Filter System
Dust Control
The dust generated from the sweeping process is controlled with a powerful vacuum & the unique filter system which has a long life polymer felt filter, which is kept clean with an on board filter shaker.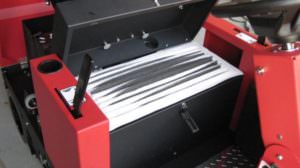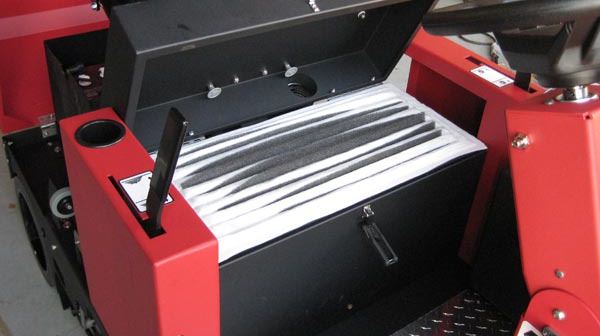 Key Features
Sturdy construction in incredibly hardy solid steel
Use of the revolutionary "Baghouse" filter system
Main broom automatically adjusts
Large, powerful motors ideal for industrial use
Dust-free sweeping
Documentation
Quick Specs
| | |
| --- | --- |
| Sweeping Method | Direct Throw |
| Main Broom | 66 x 25cm |
| Broom Power/Speed | 1.0 hp (746 watts) / 400 rpm |
| Side Broom | 43cm |
| Hopper | 56 litres |
| Dust Filter | (3.343 m^2) |
| Battery Power | 12v |
| Cleaning Path | 86cm |
Options
Carpet conditioning/grooming kit
Turf conditioning/grooming kit
Extra Battery
HD Bumper
Nomex filter