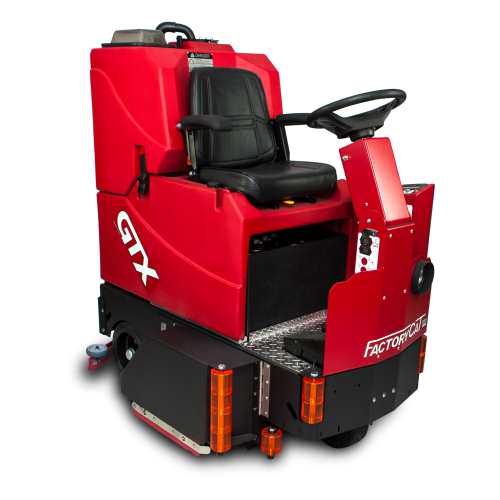 Factory Floor Cleaning Machines
Factories come in different shapes and sizes and make an endless range of different products, but they all have one thing in common – they need to be kept clean and tidy! Factory floor cleaning is essential to the health and safety of staff and the products they make. It can also help to prevent fires and machinery faults, caused by the gradual accumulation of dust, dirt, and grime.
One of the best ways to keep on top of your factory cleaning is to use industrial equipment – such as that available here at Factory Cat UK. We have stood at the forefront of the cleaning industry for many years now and, as a leading manufacturer, we offer a range of high-quality factory floor cleaning machines.
This range includes both ride-on factory sweepers for use in large, expansive areas and walk-on factory sweepers for use in smaller settings. All models are built with a factory setting in mind and are capable of cleaning the toughest of environments. They also come with two different brush styles and, thanks to the addition of various tools, they are compatible for use with different types of hard factory flooring.
If you would like to clean your factory floor in a quick, effective and hassle-free manner, a
factory sweeper
could be the answer. Our
factory floor cleaning machines
are ideal for a wide range of
sectors
and, if used as part of your factory cleaning routine, they will help to maintain a safe and cleanly working environment.
Browse our full collection of sweepers today and, if you have any questions, please feel free to get in touch. Simply give us a call on 02380 617129 or fill out our online enquiry form and we will respond as soon as possible.