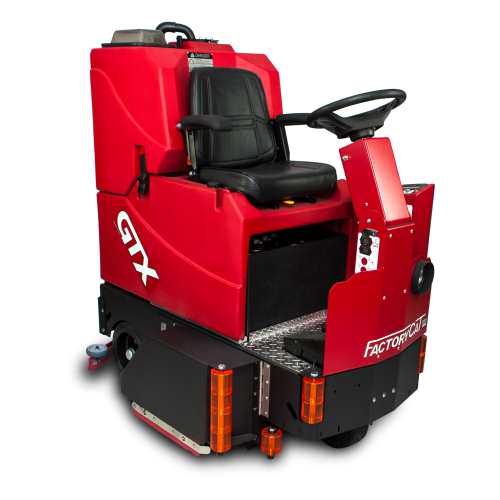 Sports Arena and Gym Floor Cleaning Machines
Sports arenas and gyms can be tricky to keep clean. They are usually very large, expansive areas and housekeepers are given a small window of time, in between sports events or classes, to get the chores done. This is why sports floor cleaning equipment – such as the scrubber dryers and sweepers available at Factory Cat – is a worthwhile and often essential investment.
All of our gym floor cleaning machines benefit from a robust construction and, as such, are suitable for harsh environments (such as a sports arena or busy gym). Not only will they improve the appearance of the venue, but they will also help to ensure the safety of its users. The job will be done in a quick and efficient manner, cleaning away all dust, dirt and debris with just one pass and covering a large surface area in a short length of time – thus making sure that sports events go ahead as planned.
Both ride-on and walk-behind models are currently available, with a variety of sizes to suit your individual needs. Whether you're looking to clean a large busy sports hall or a local school gym, our sports floor cleaning equipment could be just what you need, getting the chore done as quickly and effectively as possible, every time.
Get in touch for a professional gym floor sweeper
If you would like to find out more about the
gym floor cleaners
currently available, please feel free to
get in touch
. We are one of the leading manufacturers of industrial cleaning equipment and our team of experts demonstrate a wealth of knowledge and experience in this particular
sector
. So why not browse the full collection today and, if you have any questions, give us a call on 02380 617129.