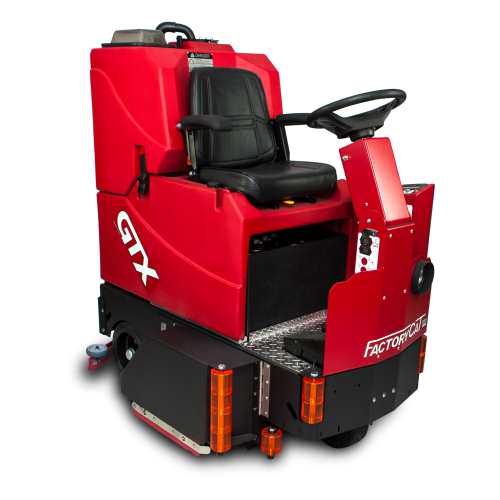 Warehouse Floor Scrubbers and Sweepers
If you're the manager of a busy distribution warehouse, you'll understand the importance of cleaning and maintenance. A regular warehouse cleaning schedule is integral to the success of the business, keeping stock clean and upholding the company's professional standards. It is also vital to the safety of your staff and, as the manager, it is your responsibility to make sure it is done correctly.
One of the easiest ways to clean a warehouse or storage facility is to use industrial warehouse floor cleaning equipment, such as that available at Factory Cat UK. All of our industrial floor scrubbers and sweepers are designed with a tough, industrial environment in mind – making them ideal for warehouse cleaning – and they come with a range of features to make the job quicker and easier than ever before.
They are capable of cleaning both thick dust and debris, covering a large surface area in an impressively short amount of time. Thanks to their excellent manoeuvrability, they can be used both inside the warehouse and on-board trailers and delivery lorries. They can also be fitted with a 'freezer pack', making them suitable for use in cold warehouses and other cold storage environments.
Get in touch for high-quality warehouse cleaning products today!
Whatever the nature or size of your warehouse, our
warehouse floor cleaning
equipment could be just what you need –  allowing you to clean your storage space in an easy, efficient manner, whilst upholding the highest standard of cleanliness.
We currently offer both walk-behind and ride-on models of both warehouse floor scrubbers and sweepers, with something to suit a wide range of settings and sectors. So why not browse the full collection today and, if you have any questions about the products available, please feel free to get in touch.
Either call us today on 02380 617129 or send an email to info@elansalesltd.co.uk.