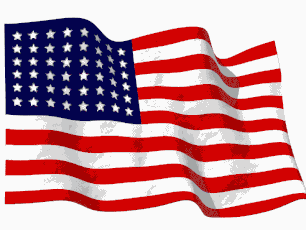 Industrial Floor Scrubbers & Floor Sweepers for Short Term Hire 
Factory Cat Hire –  Floor cleaning equipment is ideal for deep cleans & one of special projects, FactoryCat's are built for industrial applications they are simple for the operator to use with outstanding results. Battery powered floor scrubber driers, sweepers and polishers for industry.

Get the best results fast with a Factory Cat scrubber or sweeper machine.
Factory Cat hire machines sweepers & scrubber driers are available in either ride-on or walk-behind models. The scrubber dryers come with an electronic actuator which gives the best brush pressures in the industry for unrivalled cleaning results. The sweepers have a bag house filtration system for fine dust collection & a large hopper for larger debris. A large selection of brushes, pads & diamond tooling is available for general cleaning or specialist floor preparation. HD battery packs come as standard all with our rentals, giving the best productivity available for each model.
All our machines are maintained to the highest standards, cleaned, inspected & tested before each hire.
Whats included with the machine ?
A choice of brush or pad driver
240v or 110v Charger
Operator training
Operator manual
Delivery & collection
Optional tools & consumables
Standard floor pads
Diamond floor pads
Resin diamond tools
Chemicals
Our customers use Factory Cat Hire for :
FLOOR PREPARATION & RENOVATION
Diamond polishing concrete & terrazzo
Stripping & sealing vinyl floors
Renovating epoxy painted floors
GENERAL FLOOR  CLEANING
Removing fork truck tyre marks
Cleaning up after building works
Seasonal one of deep cleans
Special event cleaning
Natural disasters Fires Floods
For free advice on any floor cleaning or preparation project
Please call 0800 313 4336 or fill in the form below 
Visit the hire site www.scrubberdrierhire.com 
FactoryCat GTX removing scratches and tyre marks from a painted floor
Let us know how we can help

Please give us a call or use the form below for your enquiry, we will try to get back to you the same day.
Demonstrations:

We have a dedicated team for on site trials & a full compliment of  FactoryCat scrubbers
& sweepers, ride-on & pedestrian. Our team  of experienced demonstrators can either
assess your requirements over the phone or arrange a site survey if  required & then
provide a  demonstration on a suitable machine at a date & time to suit.